Early days in Failsworth and at Mather Street Junior School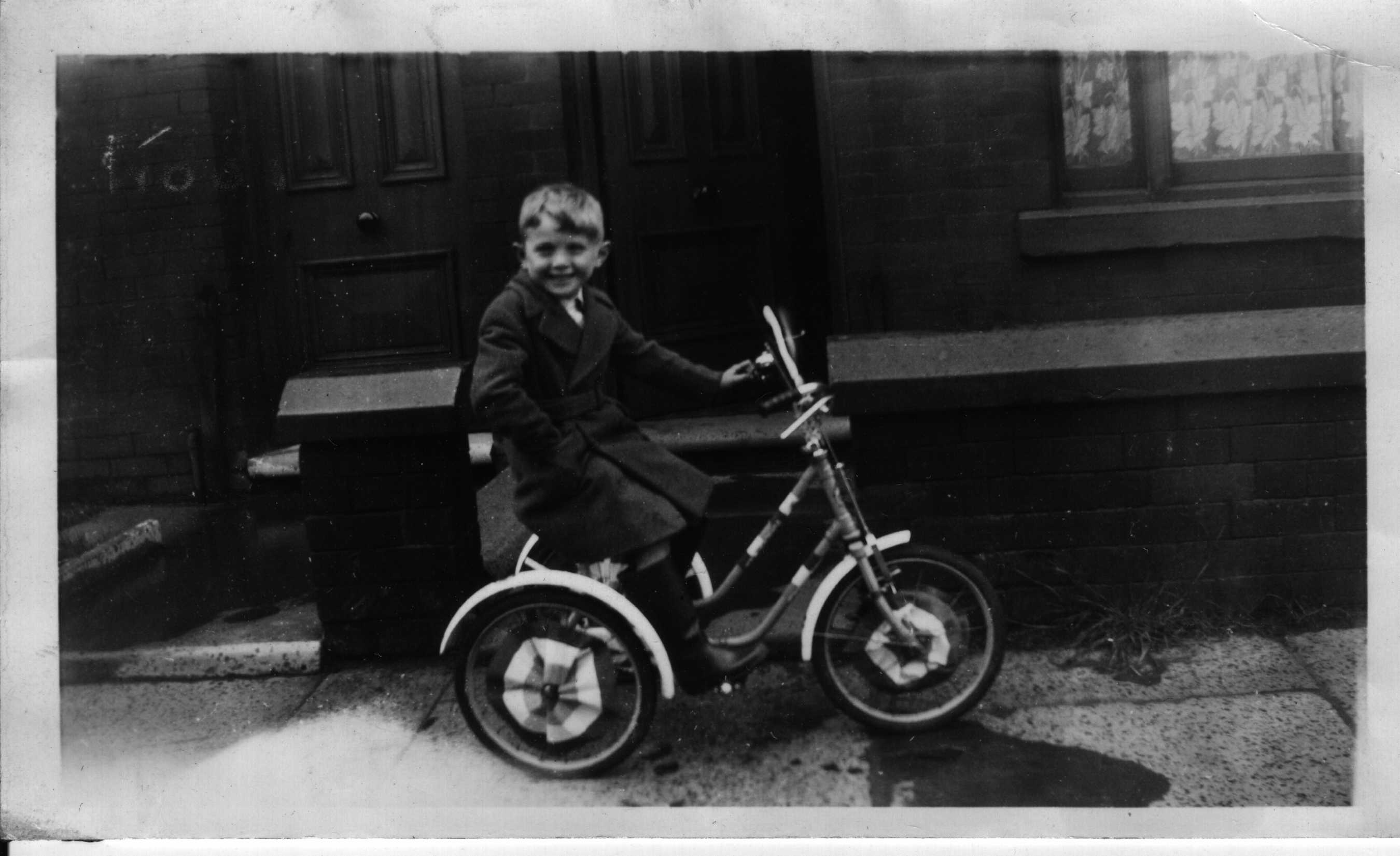 We lived for a while with Mums parents in Hardman Lane, Failsworth. A lot of memories from that area come from later when I was around six to eight years old. I remember that Mum's eldest brother Bill lived just a few doors away. He was such a big man, tall and wide. His wife, Auntie Florrie was so tiny and fragile looking. They had two daughters Irene and Hazel, both older than me. I think I spent so much time there because junior school was just up the street. Mather Street Junior School. A really old building, solid brick, big wooden framed windows and oh so cold toilets out in the yard.

Memories from Mather Street are few. One that sticks with me was preparing for the school Christmas carols. We each had to memorize a verse from 'Away In A Manger', when it came to me I froze! I just couldn't remember the words. I guess I was about six and I just burst into tears. Maybe that's why I dread Karaoke nights! I never did get to sing in the carol service.

Another time we were doing something with thermometers, I can remember putting mine next to the window to see how high it would go. Well it was a pretty hot day and I forgot it was there, until it exploded. Did I get into trouble. There are more photographs from Mather Street, mostly school photos; groups of funny looking kids all lined up. The funniest of them all was me: big ears and tank top sweater, shirt and tie, short trousers!

Mather Street lasted until I was eleven. I distinctly remember the Headmistress, Miss Waite. What a tyrant I though she was, and I wasn't alone. I think she had something nasty stuck under her nose and something that tasted very bad in her mouth. But she did a great job of terrifying all the kids, nobody dared do anything wrong when she was around. I'm not sure what happened to her, Mrs. Needham replaced her just before I left.

I said earlier that nobody did anything wrong around her but there was one idiot, there has to be one. I'm pretty sure his name was Spinks and boy was he wild. He was forever in trouble; I wonder what happened to him. He most probably became a Member of Parliament (unlikely though!). There were the usual groupings, I guess you'd call them gangs now, but not quite as sinister. Paul Spurley Hey I remember for he went to the Grammar School when I did. Some of the others went to the Secondary School but all the names are long forgotten now.