Summer Holidays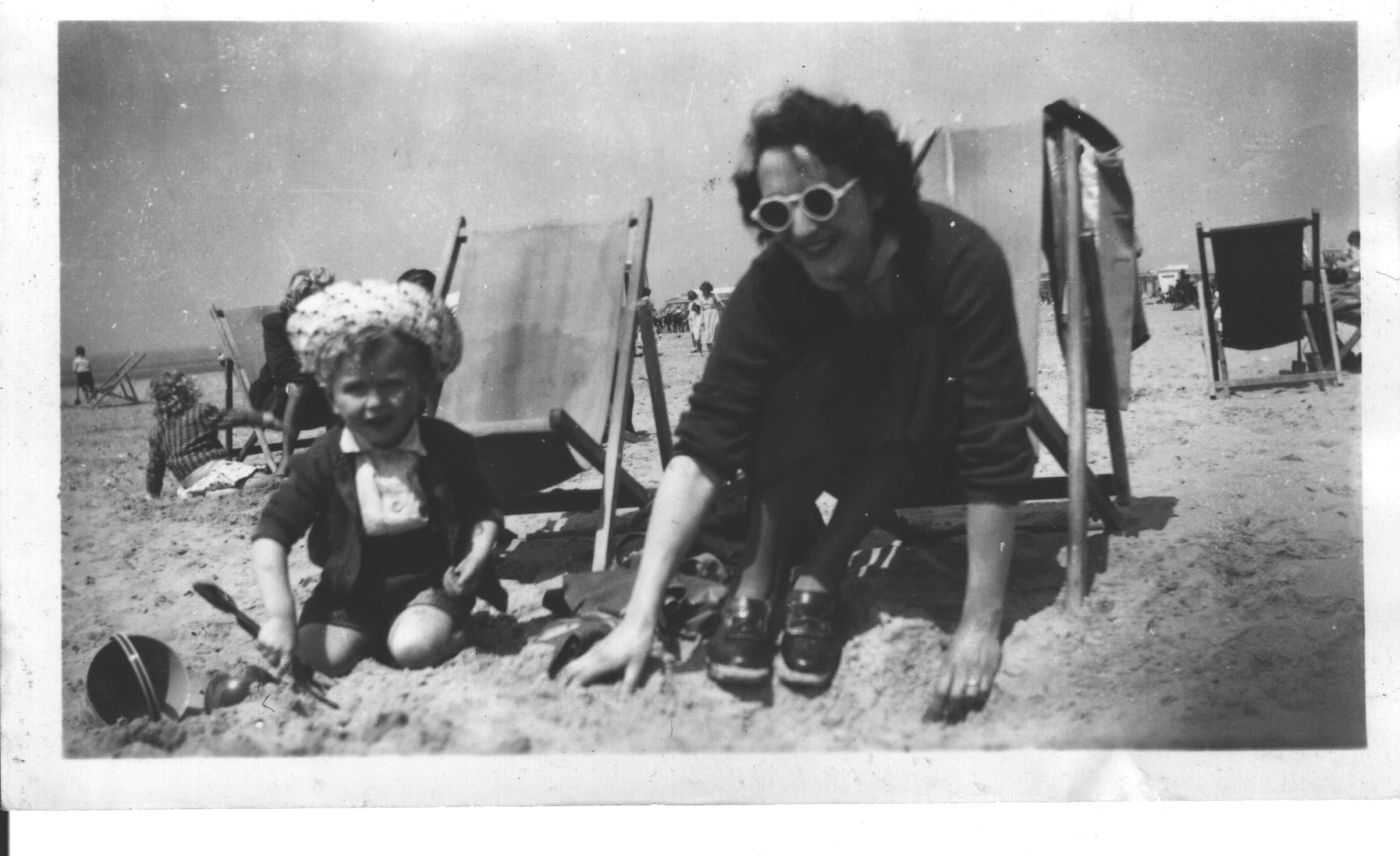 We used to go to Blackpool when I was young, there are photographs of me on the beach in a floppy hat, riding Silver the donkey, building sand castles and digging enormous holes that were a constant danger to all on the beach.

We stayed at what then were called flatlets, a little like a studio – bedroom cum dining room with a small kitchen. Dad used to get up early and go for a walk on the beach or promenade and get a coffee, sometimes I went with him, those were good times.

Of course the main attraction for me in Blackpool were the one armed bandits (slots), and there are a lot of them, too many for my meager allowance of pennies.

Later on we used to take a trip down to West Ham or Hornchurch to see Uncle Arthur and Auntie Joan [Dad's cousin] or Reigate to see Uncle Bert [Dad's brother] and Auntie Kay that was when we had a car.

Some of those trips south were interesting, most of them very long – are we there yet? No motorways or highways, we used the A34 through Birmingham, well round and round for a couple of hours and then through. Dad swore that they'd removed all the signposts showing how to get out of the town center.

The first car was a Vauxhall Victor but I think this time it was being repaired and the loan car, a Vauxhall Velox, had a small hole in the exhaust down pipe. We arrived in Hornchurch late at night, it was dark and we'd never been to Osborne Road before. We were looking for 313 and every time Dad eased up on the accelerator the car would make a 'pop, pop, bang, bang, BANG' – I think we were very unpopular that night.

One trip to Reigate was memorable, really. They had a dog, a golden Labrador bitch called Candy who loved to lie on the back of the sofa looking out of the window. This occasion she was in heat and they had another visitor with a small white Scottish terrier who was really hoping. The vision as I walked in the front room I will never forget, Candy was on her usual 'perch' gazing down at a small Scottish terrier, in the middle of the room on his hind legs with his tongue hanging out, literally begging Candy to get down.

Later trips to Reigate were fun, Uncle Bert had taken over a pub – The Bulls Head on the High Street!! Mum, Dad, Linda and I used to go to the Priory Lake and feed the ducks, loaves at a time. I'm sure they were getting lower in the water during the 2 weeks we were normally there.

While we're on the subject of holidays. Uncle Arthur and Auntie Joan came to Failsworth to visit us and Arthur had never been before. He drove a Morris Minor 1000, really small. From the main Oldham to Manchester road there are 3 ways to get to Propps Hall Drive, Ashton Road West, and Poplar Street and then there's Ridgefield Street.

Most people would have used one of the first two, not Uncle Arthur. It really wasn't his fault – it is the nearest one to number 54. His response to Dad's question about the trip puzzled us for a few seconds. The trip was fine but he had a real struggle getting over the Ridgefield Street Canal Bridge – the one with the big pole in the middle of the road. The local council had put the poles in to stop cars using it, it was very narrow and not built to take cars. They'd never met Uncle Arthur.